Knock knock.
Yes, I couldn't resist.
Our co-founder, Debbie Roberts wrote a blog post about the power of door knocking to promote your bookkeeping business.
She digs deep to explain why it's a great marketing strategy and she'll help you understand it's not as frightening as you think.
Here's Debbie...
Door knocking is one of the marketing strategies that we recommend.
OK, I can hear you groan already, but stay with me for a minute and I'll explain how easy it can be.
We went to a fancy dress shop recently and chose outfits for a party. When paying for them I started chatting. I told him that I had done some bookkeeping for the previous owner many years before and asked if she was still there. He said that he bought the business from her 18 months ago and desperately needed a bookkeeper.
I explained that I sold my bookkeeping business last year but would be happy to pass on his details to them and they would be in contact.
We exchanged business cards.
Here's another example.
I had a carpet cleaner come to my house to clean my carpets when I was starting out. As I paid the bill I asked "Who does your bookkeeping for you?" He said his wife did but she was struggling and BAS was a nightmare. I told him that I was a bookkeeper. We exchanged cards and I followed up a week later.
They became clients.
One more example shared at one of our seminars.
A bookkeeper frequently bought coffee from the same coffee shop. She had completed the Pure Bookkeeping 28 Day Marketing Bootcamp and decided she was going to be brave and ask the owner who did his bookkeeping the next time she bought coffee. Turns out he was in a mess and needed a bookkeeper.
He became a client.
You know the really amazing thing about this story?
There was actually a bookkeeper, with a shop front, a few doors down from the coffee shop but they never knocked on his door to ask about his bookkeeping and they didn't get the work.
You might be saying, but hang on, that's not actually door knocking.
But, when you think about it, door knocking is really just talking to other business owners whom you have never met before, finding out who does their bookkeeping and exchanging business cards.
I bet you meet with business owners every week in your normal day-to-day activities.
Next time, why not just ask them who does their bookkeeping? And exchange business cards.
Door knocking doesn't have to be that scary.
Debbie, thank you for the great advice!
So, what do you have to lose?
Remember, if you don't ask, you'll never get!
To your success,
Michael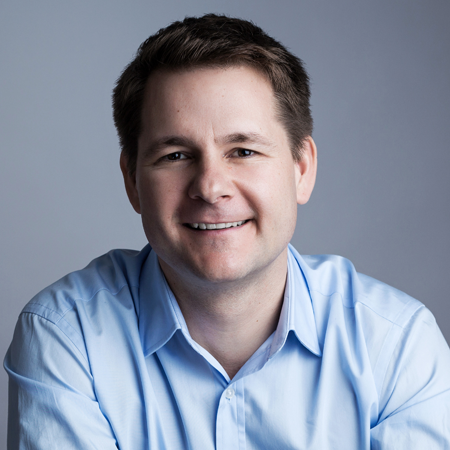 Michael is the CEO of Pure Bookkeeping, the host of The Successful Bookkeeper podcast and an acclaimed business coach who has helped hundreds of bookkeepers across the world push through their fears and exponentially grow their businesses and achieve the quality of life they've always wanted.