An efficient system for Bookkeepers by Bookkeepers
If you're consistently burning the midnight oil in your business and missing out on quality time with your family, you've come to the right place. The Pure Bookkeeping System was designed to help bookkeeping entrepreneurs like you take their life back while growing a thriving business.
Pure Bookkeeping Has Helped Bookkeepers Like You
76
Avg. Increased Revenue
100
Increase in Confidence
End the chaos in your bookkeeping business!
Pure Workflow is a simple, easy-to-use workflow practice management solution which will help you manage your clients, deadlines, workflow and team with ease.
Forget about struggling to keep everything organized - with Pure Workflow, you can focus on what's really important: your work.
We take pride in our clients' success and what they've been able to achieve with our system. Here's what our clients have to say:
Pure Bookkeeping has provided the missing piece to my business. The laid out system along with the support from the Pure Bookkeeping team members has allowed me to grow into a confident business owner and bookkeeper.
When I purchased the Pure Bookkeeping System, I was blown away by the content. It was refreshing to see these proven systems and processes in place. I had never seen that before! It was a game-changer and a great springboard in helping me have a more profitable bookkeeping business.
Our growth has been amazing. And I honestly have to say, I don't know that we could have done it without the Pure Bookkeeping System and the support and the guidance that we get from being a licensee of the Pure Bookkeeping System. So, if you ask me if Pure Bookkeeping is worth the investment. I will say absolutely it is worth the investment.
By joining Pure Bookkeeping, I was able to get a lot of time back because I was no longer second guessing myself. I was able to take ready-made systems and templates that I was able to quickly implement into my system. I was able to get time back and just use that to provide five-star consistent service to all of my clients.
I became a Pure Bookkeeping licensee in September 2019 and, in the three short months since making the best decision for my business, the systems are all falling into place. I have set up four of my biggest clients using the Pure Bookkeeping System and it's getting easier each time. The PBS has really improved my own systems which is exactly what I was looking for.
Pure Bookkeeping has given me time back to spend on building my business, providing a great service to my clients and allowed me to work more billable hours therefore increasing my cashflow. It has also introduced me to a fantastic network of peers to toss ideas around and share experiences.
Pure Bookkeeping has been a very sound investment.
Our Webinar Will Change Your Business and Your Life
Our signature webinar provides you with amazing value, knowledge, and practical advice from our team of bookkeeping experts. Learn from experienced professionals who walked a similar path and were able to scale their business up while scaling their schedule down.
Learn 7 simple steps that you can start implementing today to build a profitable and successful bookkeeping business. You can either spend 90 minutes trying to do it on your own, or 90 minutes in this webinar that will help you ease the stress.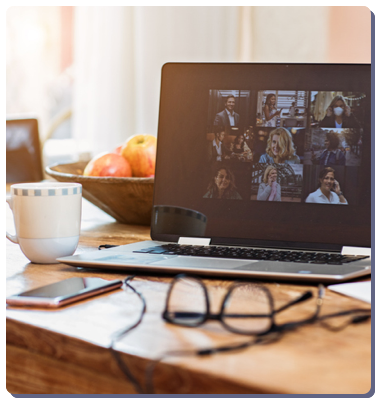 If you're a bookkeeper, have been one for some time or just starting out, this is the guide you...
Read More ›
Compared to large entities, small business owners have fewer resources available at their disposal....
Read More ›
I call Florida Virtual Bookkeeper, Jessica Fox, a techy bookkeeper and that is only one of her...
Read More ›