You have 140 characters or less to effectively communicate your story.
Not an easy thing to do.
Since we live in an age where our attention spans have been shortened dramatically, the amount of time you have to reach and persuade your prospect has become increasingly difficult.
You're in competition with so many distractions these days.
So, how do you cut through the clutter?
In the Daniel Khaneman book, Thinking, Fast and Slow, it discusses the concept of "currency of attention."
As Entrepreneur.com contributor, Jeff Shore describes in his article, Are You Maximizing Your Prospect's 'Currency of Attention'?, thinking of attention as currency represents a commodity.
Something that is highly valuable but with low supply.
When dealing with prospects, you must give your all to provide them the best value and benefit-filled information for their attention.
So, throw out the typical one-sided sales presentation and avoid from being a walking brochure.
If you don't, your prospect's currency of
attention will be spent.
According to Shore, there are 3 ways for you to maximize the return on investment for your prospect's "currency of attention":
1. Focus the customer's attention on the right things
If you know your customers have a limited amount of "currency," make sure you are directing them to spend it in the right place. Consider brainstorming a hierarchy of information points to share with a prospect.
Put that list in order then build your sales presentation accordingly.
For example, your company story might be very important to the owner of the firm, but is it really more important than a customer's understanding of how your solution might best resolve the customer's problem?
There's a good chance your customer would rather spend their currency discussing solutions rather than corporate history.
2. Keep the message simple
Sometimes a customer's currency gets exhausted because the message simply lasts too long, sounds too boring or seems too complex. Think about how you might narrow the focus of your message to spend as little currency as necessary on each key message.
For example, you might need to answer a question about financing, but that does not mean you should delve into the finer points of the subject. Just provide a top-level overview, confirm the customer feels satisfied with the answer and then move on. Seek out these efficient expenditures of attention!
3. Follow the "traffic light rule"
The "traffic light rule" suggests you have a green light for 30 seconds to talk about a subject, and your customer is likely paying attention. By the time you get to 30 to 60 seconds, yellow light -- they may stay with you, or maybe not.
Once you go over 60 seconds, red light -- you've probably lost them.
This is a good rule of thumb for life in general, but it is particularly helpful in sales.
How are you quickly and effectively connecting with prospects?
What strategies are working or not?
What can you do to improve even more?
If your marketing message isn't succinct and compelling enough (ie: showing prospects the benefits of working with you), you'll end up being in the sea of never ending clutter.
So, what will you do about it?
To your success,
Michael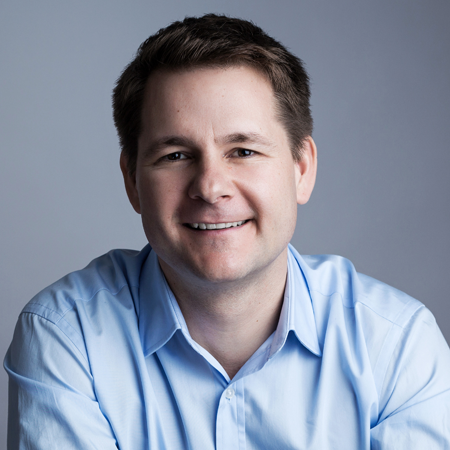 Michael is the CEO of Pure Bookkeeping, the host of The Successful Bookkeeper podcast and an acclaimed business coach who has helped hundreds of bookkeepers across the world push through their fears and exponentially grow their businesses and achieve the quality of life they've always wanted.